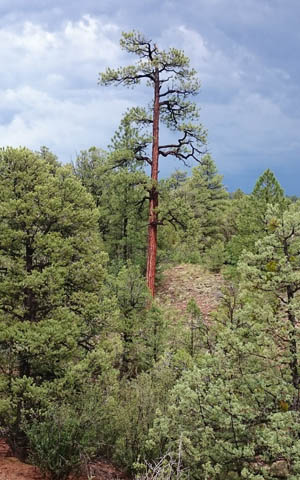 Home of the ancient Anasazi Indians, El Morro is steeped in legend. Conquistador Coronado's early expedition passed through the Monument in 1540 and many explorations followed. The pool just passed today's famed Inscription Rock was a reliable source of water for both explorers and later on, cattle drives. The Rock features over 2000 signatures carved into the sandstone by its visitors, dating all the way back to ancient Pueblo times.
Apache Indian Geronimo frequented neighboring Candy Kitchen in the 1800s and some locals today that insist that Billy the Kid once made the 'Kitchen' his home after ending a life of crime. Candy Kitchen is named for the candy store that was used to hide an illegal moonshine operation during the prohibition era. It allowed the owner to purchase large amounts of sugar without becoming suspect to local law enforcement.
Today, El Morro is home to an eclectic group of residents, including artisans, organic farmers, ranchers, actors, and spiritual healers. Consider a visit today and stay at one of the many venues in the area. There is an RV Park, cabin rental, various bed n breakfast locations, campgrounds at the Monument, multiple spiritual healers, and nearby Wolf Sanctuary with cabins, camping as well as glamping.
El Morro has much to offer…